I want to thank you so much for the wonderful spa service you provided to fix my hot tub.  Shelby was…very professional and very efficient!  He is an expert in his craft and was a perfectionist in making sure everything was perfect!  Aqua Squad is a great company with wonderful technicians like Shelby! Sharon G., Raleigh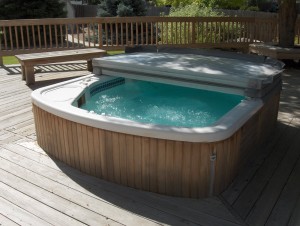 Hot tub / spa service includes:
Spa openings, spa closings
Spa equipment repair / replacement (pumps, leaks, control panel issues, heating elements, error codes)
Spa chemical supplies
Inspections
Spa covers
Contact us today and let us do the work for you – 919-367-6360.
Note: We do not service Hot Springs, Dimension One, Sundance, Marquis or Jacuzzi.